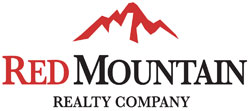 Services
Development Build to Suit – Back to Top


Due to the changing real estate market and the many complexities involved in major real estate transactions today, many corporations are finding it increasingly difficult to fulfill their real estate objectives, whether through leasing or ownership. In many markets, large and small corporations are finding few quality alternatives due to lack of product, whether non-existing, or higher than reasonable market value. Because of this, more corporations are more often considering new building construction, or building repositioning, for their future tenancy, whether leased or owned.
Red Mountain Realty Company Development Services assist with these highly complicated transactions, which include:
Build to Suit (Leased Property)
Design Build (Owned Property)
Lease to own
Joint Venture
Equity Participation
Red Mountain Realty Company Development Services has extensive experience in the development process. We have been involved in the development or redevelopment of more than 500,000 square feet of Office, Retail and Industrial Property in the Birmingham Market. Our experience provides the basis for excellent representation with these highly complicated transactions.
The following is a partial listing of the services provided by Red Mountain Realty Company Development Services:
| | |
| --- | --- |
| Market Projections | Zoning/Permits |
| Market Evaluation | Site Selection & Land Acquisition |
| Financial Analysis | Consultant Selection (Architects, Engineers, Etc.) |
| Proforma Preparation | Financing |
| Budgets | Construction Management (Shell and Interior) |
| Feasibility Studies | Legal Document Negotiation/Preparation |
Property Management / Asset Management – Back to Top

Red Mountain Realty Company is uniquely qualified to provide Property Management and Asset Management services to Investors and Corporate Owner/Occupants due to its extensive experience in other major real estate disciplines of Tenant Representation, Construction Management and Development Services, as well as real time experience in the management of income producing property. Expertise and knowledge in these disciplines is essential to effectively represent owner's of real estate today.
We understand the valuation of property, how it is built and how it is financed, and the importance of value enhancement through aggressive marketing and acquisition of quality, credit tenants. We understand how to increase an owners profitability through effective cost control with vendors of all service types, from janitorial service and utility rates to interior tenant construction.
We know the importance of properly managing a project to assure long-term occupancy of tenants and proper budget management and reporting. And finally, we have the contacts, knowledge and reputation necessary to market and dispose of property at its maximum value.
The following is a partial listing of the services provided by Red Mountain Realty Company Property Management Services:
Financial Analysis
Market Analysis
Budgeting Procedure
Accounting Procedure
Operating Expense Audits
Property Condition Analysis
Service Contract Analysis
Preventative Maintenance Implementation
Marketing and Leasing
Leasing – Back to Top


Red Mountain Realty Company has extensive experience in providing Leasing Services to owners of Investment Real Estate. We are acutely in tune with the changing conditions of our surrounding market through our ongoing research and access to market condition information. We have ongoing dialogue with other brokers in the surrounding market, and work diligently with those brokers to ensure that our client's properties are considered for every tenant opportunity they are suitable for. Through our internal database, prospective tenants are identified and pursued, and provided with all information to best enhance our client's properties. We understand the value of effective "win-win" Lease negotiation, and the importance of Tenant retention. Through our market experience we stay abreast of changing trends in leasing incentives and market rental rates to keep our client's properties well positioned in the market, and maximize income.
The following is a partial listing of services provided by Red Mountain Realty Company Leasing Services:
Market Analysis
Establishing Rate and Terms
Direct Marketing
Advertising
Outside Broker Participation
Signage
Status Reports
Preparation of Lease Documents
Space Planning
Move Coordination
Investment & Property Sales – Back to Top


Red Mountain Realty Company is a full service real estate broker. We have experience in marketing all types of Investment Real Estate, including Retail, Office, Industrial and Multi-family. We use our market knowledge and extensive contacts in other markets to stay informed of changing local and national trends in determining value and alternative methods of marking investment property to maximize our client's value. Our experience in other disciplines of real estate enables us to make educated recommendations with regard to methods of marketing, disposition and financing for any size transaction.
Tenant Representation – Back to Top


Red Mountain Realty Company has built its reputation through pioneering new concepts and ideas to more effectively represent its corporate clients. We have represented clients of all sizes for many years. We have worked for Fortune 500 companies and understand the importance of working as an extension of a corporate real estate department. We experience repeat business with these companies because of our ability to integrate and adapt to the specific needs of each individual transaction.
As real estate has become a much more complex industry, the need for more sophisticated services has been created. In that every client, every market and every real estate project has unique and different requirements, a professional real estate service firm must respond to this demand for experience and creativity. Red Mountain Realty Company responds to this requirement by providing a great deal of flexibility in the type and scope of the services it provides to its clients. We exclusively tailor our service package to the user's specific requirements, which results in better efficiency and client satisfaction.
The following is a general example of the Red Mountain Realty Company Tenant Representation Services process:
Requirements Discovery
Implementation of a Strategic Plan
Market Research and Analysis
Development of a Comprehensive Request for Proposal
Extensive Evaluation of Proposals and Buildings
Negotiate Business Points
Assist in Negotiating Legal Points
Construction Consulting
Relocation Services
Follow-up Services