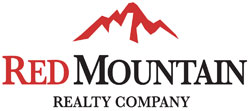 About
Development/Build to Suit
Property Management/Asset Management
Leasing
Investment/Property Sales
Tenant Representation
Red Mountain Realty Company is a full service commercial real estate company; formed to provide property management, leasing, investment property sales, tenant representation, development and redevelopment services as well as traditional marketing and brokerage services.
Our primary objective is to identify and create new opportunities for our clients through providing a more detail oriented, sophisticated level of service. In that every client, every market and every real estate project has unique and different requirements, a professional real estate service firm must respond to this demand for experience and creativity. Moss Properties responds to this requirement by providing a great deal of flexibility in the type and scope of the services it provides to its clients.
We exclusively tailor our service package to the client's specific requirements, not trying to adapt the client's need to meet our past successes. This approach results in a better understanding of expectations, better efficiency and a focus on client satisfaction.
Our portfolio consists of a mix of Office, Retail and Industrial properties. Current projects are strategically located in the major metropolitan areas of Alabama, including Birmingham, Montgomery, Mobile as well as the panhandle of Florida.
We have finalized transactions with a number of local clients as well as a number of Fortune 500 Companies.
We are associated with the International Council of Shopping Centers (ICSC), National Association of Industrial and Office Properties (NAIOP), the National Association of Realtors (NAR) through the Birmingham Association of Realtors.